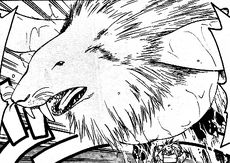 Muru (ムル,Muru) is a creature that exist in Amawakuni.
Appearance
Edit
Description
Edit

The Muru in the anime taken more of a dinosaur appearance rather than a mythical creature appearance.
There's a 4koma in volume 3 about Arata absorbing the new life in the other world with humors added to it. One of the 4koma features Arata mention that he wanted to eat a Muru a long time he had eaten when he watches a polar bear in the TV.
Ad blocker interference detected!
Wikia is a free-to-use site that makes money from advertising. We have a modified experience for viewers using ad blockers

Wikia is not accessible if you've made further modifications. Remove the custom ad blocker rule(s) and the page will load as expected.